Not many people are aware of the fact that copper is the most coveted metal at any scrap yard. Copper is a non-ferrous metal and it is actually the best conductor of electricity and heat. This metal can easily be found anywhere at your home or offices, making it a highly qualified metal for any scrap metal dealer in Singapore. Why? 
Copper is a highly qualified recyclable metal due to its weight, sellers tend to generate more revenue as compared to any other metal so it's known as the king of scrap metal. The best part about copper is that it does not transfer any toxins from one medium to another.
Why Copper Is Known As The King of Scrap Metal
Let's see some of the top reasons why copper is considered a kind of scrap metal and discover how you can maximize your return on your scrap copper in cash.   
Profitable Scrap Metal
Not many people are aware of the fact that scrap copper prices depend on the grade of the material and whether it is clean or mixed. Based on these above factors, you are able to know the price of your scrap copper. 
However, prices also vary according to the scrap metal that may be attached to your copper as market price also fluctuates regularly. Bring copper scrap to us, and get the best possible prices in return.
Extre
me
ly Easy To Find
It is extremely easy to find copper as it can be found in gutters, electrical wires, and motors as well as piping and other plumbing fixtures. One of the best things about copper is that you can make good use out of your old electronics and appliances by pulling out any copper wiring outside. 
You can get some scrap copper while renovating your home or you want to upgrade your plumbing. You need to make sure that you hold onto the old piping and scrap it to get some profit.  
All Scrap Yards Accept Copper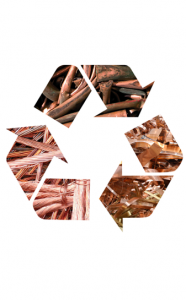 Recycling copper is always a better way to save the environment than generating new copper. Why? 
Virgin copper takes lots of energy, effort, and cost while digging copper from mother earth. Recycling copper is always a better idea as it is much more profitable for the scrap metal industry. 
One thing about copper is it can never use its quality after getting recycled or multiple times. 
Environmental Benefits 
There are tons of copper ending up in landfills and choking the land which reduces the amount of waste. By converting them into valuable resources will help the environment to live in a better way. According to the resources, recycling copper scrap saves 85% of energy. 
Turn Copper Into Cash
LH Metal is one of the leading non-ferrous metal scrap buyers in Singapore that gives you the best possible price for selling your copper scrap. We not only accept copper but also accept all kinds of non-ferrous metals i.e, stainless steel, aluminum, etc. 
We make the selling process easy by providing scrap metal collection services. Our 24 hours pickup service is available in Singapore and we will come to your desired location anytime.